Some Stability May Be Ahead: Google Updates; Matt Cutts Goes on Leave and More!
While there haven't been the massive overhauls to search results we've seen in recent years, there has been absolutely no shortage of updates from Google in 2014. First, the world saw some huge fluctuations in the rankings in January all the way through May as Google began one by one manually penalizing websites frequented by guest bloggers, as well as those sites using these platforms to gain what Google considers to be unnatural links.
If Your Marketing Company is Guest Blogging For Links, Stop!
Personally, I wasn't surprised when guest blogging for SEO purposes became a black hat tactic. My general theory is that any white hat tactic can become black hat when it's abused (especially on a large scale) with the intent of manipulating Google's search results. Matt Cutts began strongly suggesting in early 2013 that if you are linking back to your site from a guest blog post or press release, he recommends using the nofollow attribute on your link. The nofollow attribute for those unfamiliar with it tells the search engines to ignore the link. Googlebot is said to act as if there's no link even there. (Note: I dispute this theory and have some compelling evidence otherwise, but we will save that discussion for another day.) Essentially, without directly doing so Cutts told us that guest posts and press releases were on the "SEO chopping block" joining their fellow companions "buying links" and "keyword stuffing." Please don't misunderstand, guest blogging is still a great way to drive traffic and build your brand. Just make sure you follow Google's rules and add "nofollow" attributes to your links if you are linking back to your site.
Payday Loans and Panda 4.0
Google followed up these manual actions with the release of updates to the Payday Loans algorithm and shortly thereafter, the unexpected Panda 4.0. Webmasters had more mixed reactions to this Panda then the Pandas of the past. Many webmasters saw traffic lost in previous releases of Panda starting to come back, leaving us to believe they have properly softened areas of the old algorithm. However, many sites that have loads of pages without much user-engagement started to see those pages declining in search results. What qualifies as user engagement? There are many types of engagement ranging from a social share, to a link, to an increase/decrease in time spent on the page. Entry pages, exit pages, bounce rate and number of pages visited also are engagement metrics. Some big brands such as E-Bay took steep declines. At Digital Law Marketing, we hardly noticed it happened. We have heard some others in the legal niche were hammered, but we can't truly confirm or deny these findings.
Note: We will be doing a full post on Panda 4.0. Stay tuned.
Should you expect changes to keep coming with Matt Cutts on leave?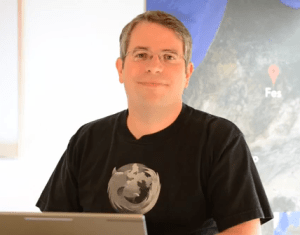 Though it is true that Matt Cutts has decided to take leave from the web spam team until October, now is not the time to soften up your search engine optimization and marketing efforts. Google releases 2 or more updates every single day. Most are incredibly tiny and users and businesses alike don't notice they even happened, much like a small earthquake. However, these updates add up and you can certainly expect that the SERPs won't be exactly the same tomorrow as they are today, let alone in October. I think its safe to assume the team will wait until October to release a major Penguin update or anything of that magnitude, but I do think we may see a Penguin refresh or perhaps a series of smaller updates targeting niches known for high volume of web spam (which includes the legal industry). There is nothing official from Google yet, other then John Mueller stating via a webmaster hangout that the web spam team is running full-steam ahead in Matt's absence and that people are filling in for the time being.
What are the current threats to law firms' web presence?
Your biggest threats to your current web presence:
Content that is rarely being engaged: Google looks now more then ever at the big picture. If more of your website sits unused then draws engagement, Google seems to be penalizing not only those pages, but those domains in the rankings. In some cases, less is more.
Bad Links: I can't tell you how many lawyers buy links from companies that call them because they've been told links are good. The right links are good. The wrong links are known for angering the penguins, which means a steep drop in traffic for your domain.
Crawlability Issues:  With hundreds of millions of websites to crawl, Google doesn't waste time. If your site is running slowly or causes too many crawl errors, Google will jump around your content and only pick up what's available. While 404's don't hurt you directly, bad user experience does (as mentioned in first bullet point). You don't need the fastest site on the internet, but if there are a lot of moving pieces you should be sure that there are absolutely no crawl errors interfering with Google's ability to quickly index and analyze your site.
Reputation: There are no online/offline personas anymore. You are who you are and everyone is going to know about it. Receiving negative feedback online on any major channel (but especially Google) can be a permanent detriment to your business. Google will not remove a review because you don't agree with it or because it wasn't you. That review follows you wherever you go and it takes a lot of good reviews to push even one bad one away. Now more then ever, companies (especially those in service industries) need to come across as friendly, intelligent, responsive and masters of their craft at all times.
If you are worried about any of these factors as it relates to your law practice, contact us today. We are always happy to help you break down the numbers and understand what you are really getting for your marketing dollars.