Is Your Marketing Company Working Against You?
Your firm is important and unique. The services and value you provide sets you apart from your competition. So why would you hire a marketing company that offers the same services as other firms in your area? I'd like to kick off the year with a message about why exclusivity matters.
Many digital marketing firms use a "blanket approach" to business, selling not only to you, but also to every law firm in your city or county. This method may bring more value to the marketing firm; however, it's not doing you any favors.
Working for You — And Only You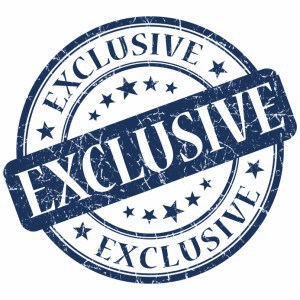 By working with only one firm per practice area in each region, Digital Law Marketing focuses completely on your business. This gives us the additional time necessary in 2015 to increase your social and online presence, and gives you the confidence of knowing another law firm in your area doesn't get the same value added treatment. After all, not all law firms are the same, so why should your marketing services be cookie-cutter?
Geographic exclusivity allows your law firm to rise to the top in your area, increasing your website's relevant traffic and leads. Limiting the amount of firms we work with allows us to really get to know you, your business, and your clients.
Client Exclusivity and Ethics
If a marketing firm is promising you the moon and stars about getting you on the digital map, ask some questions. Does this firm advertise to and work with other attorneys in your area? If you sign a contract with them, will they continue working with those other law firms?
If the answer is yes, take a second and think about the ethics of that way of doing business. The marketing firm you choose can't (and shouldn't) make the same promise to every client. It's simply impossible to promise both you and your competitors the same results. Space on page 1 is limited and top placements are even more limited. One of you will likely end up losing out on your investment, as well as losing the value you were promised.
As we usher in the new year, digital marketing trends are sure to change as new technologies emerge. Exclusivity is key to your success and ours. Partnering with a trusted digital marketing firm like Digital Law Marketing gives you a jump on your competition, as well as the peace of mind of knowing you're getting personalized, elite service.
Are You Ready for a Great Year?
Digital Law Marketing is geared up and ready for everything coming our way in 2015. Online marketing has never been more exciting, and our strategists are prepared.
We're ready to give you the home team advantage. If you're ready to run with it, please give us a call.