Building Your Presence vs. Shareable Content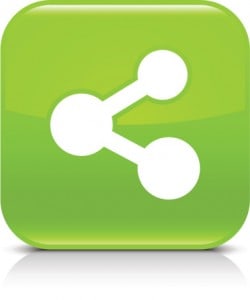 One of the problems with reading online marketing blogs is that they all talk as if you already know what they're saying. Sure, there are intro posts on their sites, and long-winded explanations for how content works, but here's the truth:
A lot of what they're saying doesn't apply to you.
As a law firm, your marketing and branding efforts are distinctly different from the average retailer even if your end goal is the same. You have limitations set on you that won't apply to other types of companies. You're also trying to reach a different kind of audience – people who may need one type of service one day, but another type of service the next.
That all trickles down into the kind of content we'll put on your site. Whether you're looking for more webpages or increased blog posts is irrelevant for this particular discussion. What is important is the purpose for creating that content. It falls into two categories:
Content designed to build up your web presence
Content designed to be shared
Both types of content are intended to reach the same goal – to build your online brand. But the ways we go about it are vastly different.
Building your online presence
Google likes content. Google likes a lot of content. Google likes a lot of different, informative content. When we build your site, you're going to see pages and pages and pages of content in your inbox in those first few weeks, waiting for your approval. It's what you need for your site to be respected by search engines. A typical site from us gets anywhere between 20 and 100+ pages of content to start (depending on what you need), and between 26 and 156 blogs per year (depending on what kind of results you want).
A lot of these pages and blogs contain "evergreen" content – the type of information that doesn't change too much as time goes by. Typical evergreen content might include:
Explanations of the laws
Breakdowns of the type of services you offer
General overviews of why people call you
The goal of these blogs and pages is to show Google that you are an authority. More pages equals greater authority. It's long. It's informative. It's necessary. And sometimes it can be a little, well, dull. After all, who's out there Google searching "kinds of car accidents" or "grounds for divorce"?
I'll tell you who: people who have just been in a car accident, or who want to get divorced. These are people looking for a service that YOU provide. By creating so much content about these types of subjects, Google understands that your firm "knows" about these things, and you'll start to rise in your rankings. You need it, period.
Creating shareable content
The other type of content we create is designed to be shared, either by you among your colleagues or with respected outlets, or on your social media pages. Common examples of shareable content include:
Press releases
Blogs posts on current events in your area
Breakthroughs in the law or regulations
Facebook blurbs with links to your firm in the news
This type of content will, ideally, be retweeted or reposted on other people's sites. It's also written differently. Your web pages and evergreen blogs will be more authoritative, more SEO focused, more structured. Your shareable content may use a lighter tone, have more eye-catching headlines, and could convey more excitement or more opinions. It's designed to engage people in the conversation. Where your average evergreen blog might be titled "Common Car Accidents in Alabama," your shareable blog might be titled "Take the Blindfold Off: Odd Traffic Rules in Alabama."
(Point of note: that's an actual law.)
Using both kinds of content to build your brand
Both types of content – shareable and evergreen – work together to build up your online brand. People read your blogs, find your website and read more about the topics that interest them. Or they find your site when they're looking for a lawyer, check out your blog and share the ones they find interesting on their social media outlets. Together, they help you create a brand for yourself online that fulfills your needs.
So the next time you see a blog that has posts with titles like "Understanding How the Death Penalty Works" and "Tales from the Crypt: New Breakthroughs in DNA Evidence Help Innocent People" one right after the other, you'll know why. And if one seems more interesting or more likely to be read by others, well, there's a reason for that. My promise to you is that you do need both for your overall online success.
There's no such thing as a bad question. Ask us anything.
Ready to take the online world by storm? Digital Law Marketing, Inc. is ready to help! We build better brands for law firms across the country. To find out more about our services, please call 877-916-0644 or fill out our contact form.