Google Hummingbird and the Growth of Conversational Search
Google released the Hummingbird algorithm in August of 2013. But what is Hummingbird? And how should it effect the way you approach your online marketing? Google's Hummingbird was a core algorithm update and was perhaps the most revolutionary of the 3 most well-known updates in the last few years (the other two being Panda & Penguin). I say this because Panda (which penalizes thin or poor content) was only recently integrated into Google's core algorithm and Penguin (which penalizes poor link profiles and targets spam) still has to be manually run. Hummingbird changed the way Google will look at search forever.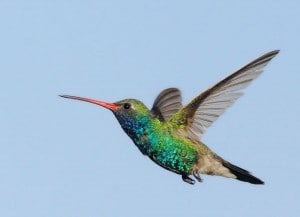 Google launched Hummingbird as a response to the way people are searching and the birth of voice activated search technology like those found with Android devices and Google Glass. While there will always be value in ranking for short keyword phrases, Hummingbird helps Google better interpret long-tail search and adds a human element to their algorithm.  This is what is becoming known as "conversational search."
Whereas in the old world of search, we'd primarily focus on terms like "car accident lawsuit" or "car accident lawyer" an example of conversational search would be, "How do I file a car accident lawsuit?"
Jessica Lee of bizbuzzcontent shared some interesting data yesterday from Google, inadvertently showing that conversational search is not unique to searchers on Google.com and is also trickling down to their other channels, including YouTube. According to Google, 'How-To" tax searches are up by 37% on YouTube since 2012. These searches are also trending earlier then they had in previous years. This provides insights in the tax market, such as more people are trying to do their taxes on their own (heads up tax law attorneys), but I believe it also provides insight into the search community and why Google felt the need to change a core algorithm.
If you have questions about conversational search give us a call and find out how you can best prepare your law firm's website for the future.