Matt Cutts Confirms Google Panda 4.0 Release
Its official! Panda 4.0 has struck and it should come to no one's surprise. We have seen rankings bounce around and then return to normal quite a bit this month and knew Google was testing something. However, after releasing both Penguin 1.0 and 2.0 in May of previous years, Google decided to keep search engine optimization specialists and business owners on their toes and release Panda 4.0 targeting poor quality content rather then link-related spam.
What does this mean for my law firm?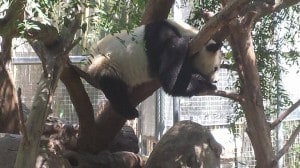 Panda 4.0, much like the last few roll-outs and refreshes, is expected to be gentler then Pandas of the past. Some Panda updates saw companies take major hits, and these were not always warranted. Earlier this year, Google rolled out an update that "softened" Panda a bit, but 4.0 is no small update or refresh. Matt Cutts told Barry Schwartz and Search Engine Land that this update will effect roughly 7.5% of English queries at a level that searchers will take notice and targets multiple languages.
So what should your marketing team be doing? For right now, monitoring performance and determining if any sections of your website have been hit. If it's just a section or two of your website does get hit, tweak or rewrite your content. Google looks at many factors from keyword density being too high, to how users interact with your website when determining your position in their search engine rankings. Try to determine the factors that caused your drop-off so you can avoid them in the future and catch remaining poor content before Google does.
If you are hit by Panda 4.0, please give us a call. We have extensive experience helping law firms recover from Panda, Penguin as well as manual actions taken by Google against your domain.
How will I know if I was hit?
Determining you were definitively hit by Panda can be difficult. Usually, if you see a drop in traffic around the time of a Panda release, you can safely say you probably felt it at least a little. But content changes are risky and if you are like me, you want to know exactly what pages were hit. Google Analytics and Webmaster Tools make it a bit easier. In Webmaster Tools, you are looking for a drop in impressions under search queries. You mostly are using this data to confirm your findings in Google Analytics. Next, look at "landing page performance" and set your secondary metrics to "source." You want to isolate your data to just include Google. Spikes in other traffic, such as referral or other search engines can deceive you. Perhaps one of your key referring domains was hit, not you, and that is responsible for your loss of traffic.
Now simply monitor each page's (or section's) performance over time and you can usually figure out pretty easily if your website was hit for thin or poor content and what sections were most heavily effected.
Hint: If you are doing this today, you will want to review your data for a few days to a few weeks to make sure your drops weren't coincidental or drops in other traffic, such as pay-per-click or social media traffic. Check a few of your more important keyword positions and make sure you are not just seeing a seasonal drop in traffic or something else.
Again, before jumping to any conclusions, speak with a professional. We are updating our entire team here at Digital Law Marketing so that we are ready to address your questions. Feel free to comment, message us or submit your questions on Google+, Facebook and Twitter as well! We'll keep an eye out for your inquiries